The Year in Review, Amazingness!
2017 in review
Well, here we are. Another year under our belts. Another opportunity to look back, reflect, take inventory, and learn how to be even better next year. I love it!
bah, humbug… but that's too strong…
I'll let you in on a little secret, though. I'm not a huge fan of calendar holidays. It's not that I actively dislike them, or am grinchy! It's more that each day is the only day we have today, and I honestly think of them all as holidays! If you know me, you know it's true!
except for new year's
But the New Year is a little bit different. It is a perfect time for reflection, taking inventory, and learning what has been working, what hasn't, and how to be even better next year. This is awesome, to me. It has a freshness to it. Positive philosophy in action!
gratitude
There is so much to be grateful for over the last year. I hope you feel the same.
terry
First and foremost in my life, family! This year was my first full year being married to the love of my life. The guy. Smart, talented, great chef, hilarious, kind, and best of all really knows how to deal with me, even when the real estate world gets wacky (and through the trickle-down theory, I might get a tad bit wacky as well.)
Terry Vosbein, I love you to the moon and back. You are in the top two greatest gifts I have ever received, and I wish us many more full years together. I am grateful every day for us!
my crown jewel
Then there is Dolan. 22 years old, and my crown jewel. 2017 has seen him about to wrap up his undergrad in Music and Finance from the College of William and Mary, and we just found out that he has been invited into the Masters of Science and Business Program there. So he will be doing that one year program next year, as well.
Dolan is also a licensed REALTOR® in my company and my right-hand man. He grew up in the business, and it runs in his blood. His finance aptitude makes him perfect in Commercial, as well as residential, and he checks all of my figures on any investments for my clients, me, and the clientele that he is cultivating on his own. Very proud of him, and I feel super fortunate that he chooses to work with me. That's because he is the kind of young man that has companies fighting for him. For now, though, he is mine. (Which makes him ours, because I share!)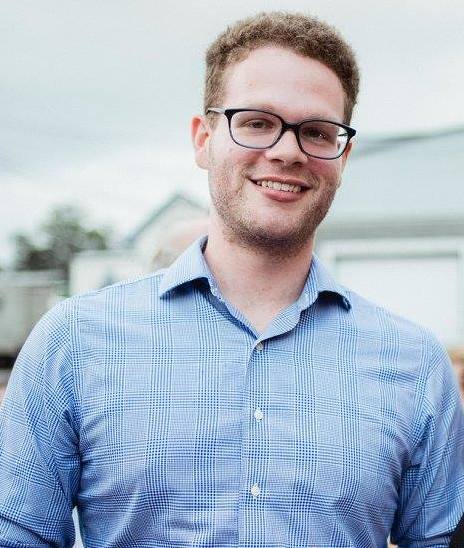 new beginnings
Also, after almost 13 years in the business, mostly with RE/MAX, I have opened my own brokerage. I am now Principal Broker and Owner of Blue Ridge Fine Properties, by Shannon Harrington.
It's a beautiful transition, from being with a brokerage that I obviously have loved for a very long time, to doing all of the back end management myself. And it's not as challenging as I thought, because I had a team that I managed at RE/MAX prior to the move.
BRFP, the Brokerage, operates with half the person-power of the team, though. So there is very little management overhead. Simple and powerful. Very boutique, and an easy ship to navigate the sometimes turbulent waters of this business. We are small on purpose, and I love it!
The company is comprised of hand-picked individuals. It's me, my amazing admin and buyer agent Anita (licensed,) my son and Assistant Dolan (licensed,) and the talented and appreciated Rebecca (who is responsible for much of our forward-facing output, including deeply researched historical blogs.)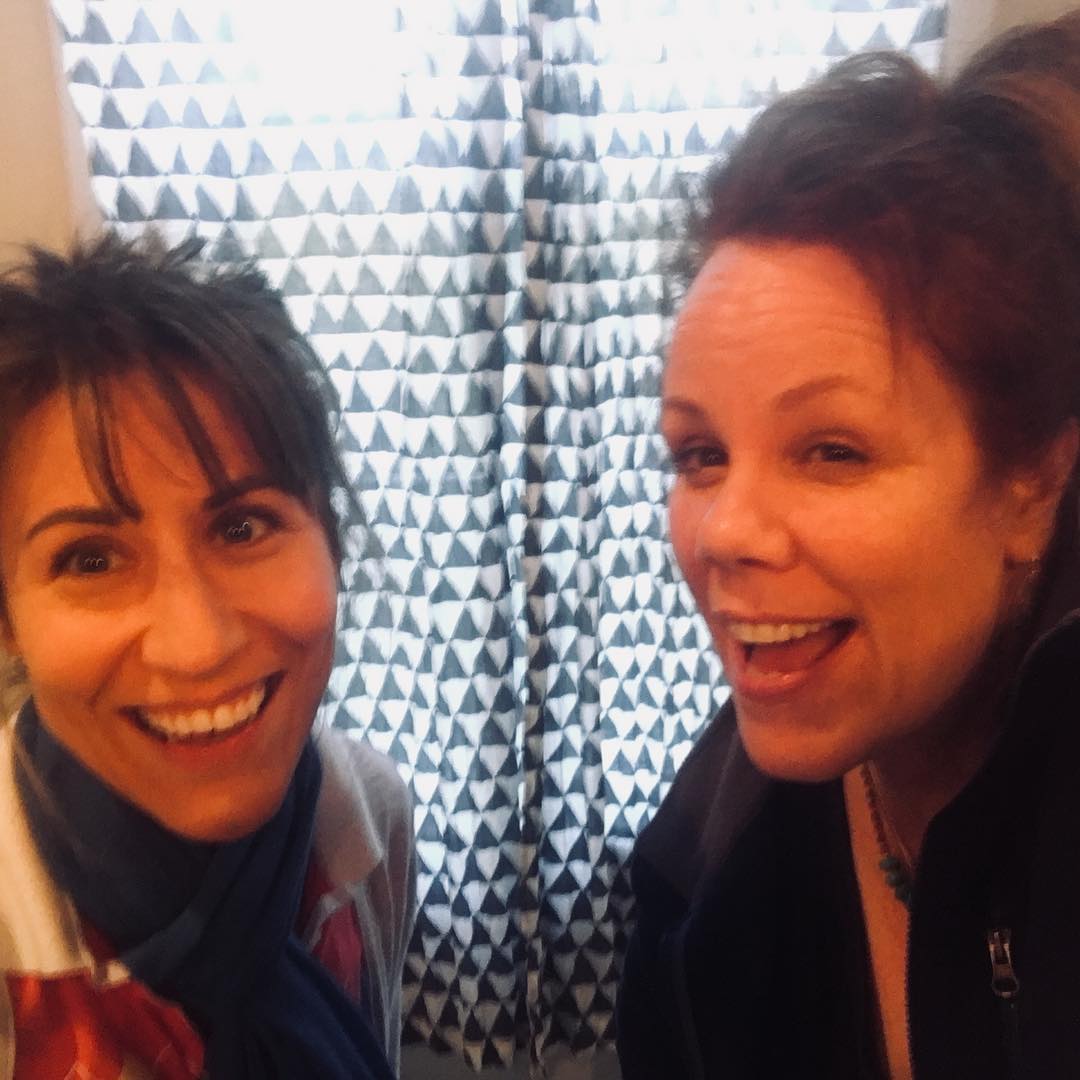 (Anita and me working on Realvolve )
It's a lean mean service machine, and I adore our little crew so much.
qcc renovation becomes premium accommodations
In other ventures: Dolan and I have hopped in the Airbnb business, taking the renovation at 29 S Coalter Street and making it available for visitors to our beautiful area.
Located in an awesome spot in Downtown Staunton, we are thrilled to offer our guests premium accommodations for less than they may be spending for a generic hotel. We think that this is an awesome use of space, and we love working together to make people remember this adorable town well when they visit.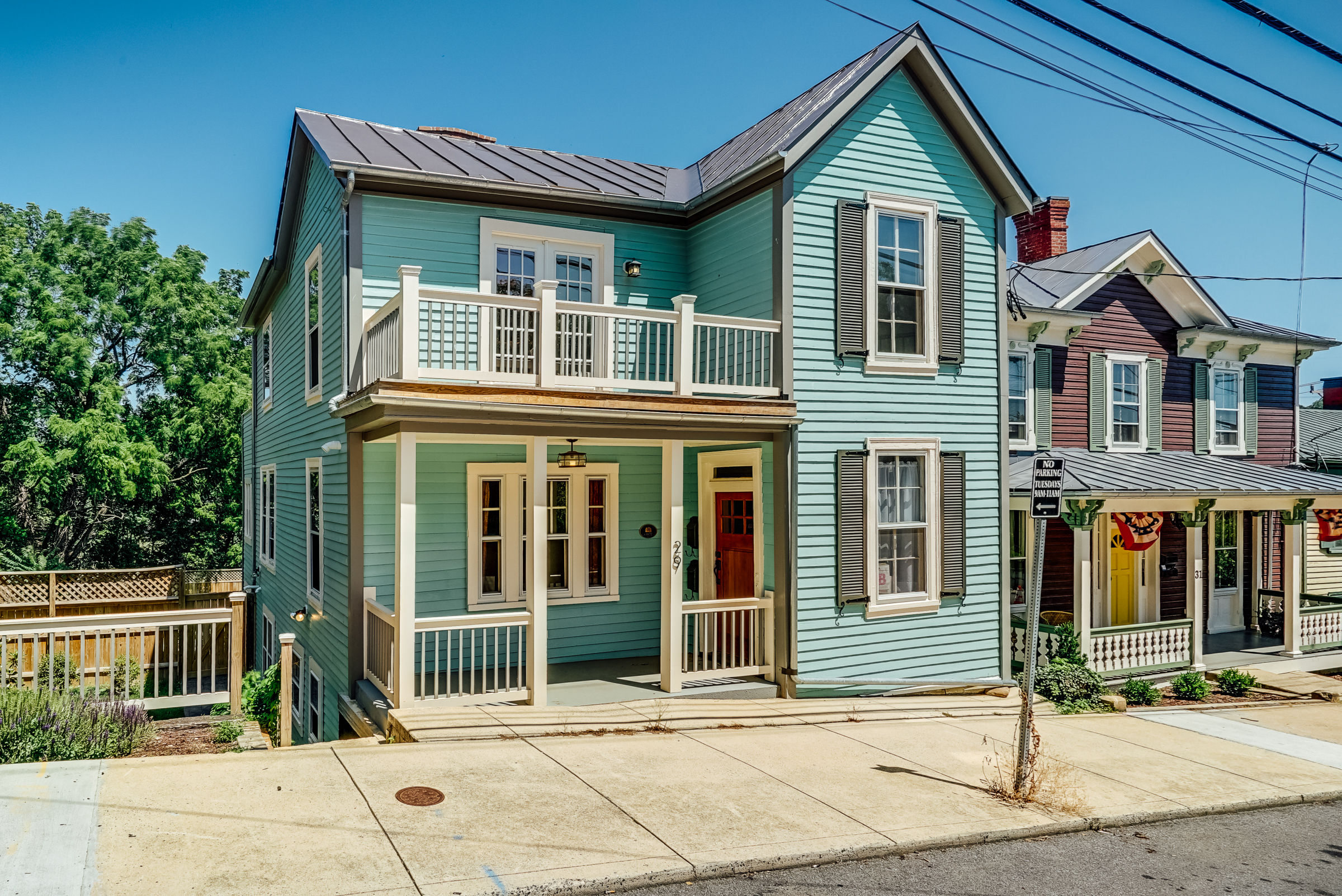 Meanwhile: Queen City Concepts has wrapped up another complete-gut restoration, transforming this lead-paint condemned duplex into a single-family home, under contract proper to completion.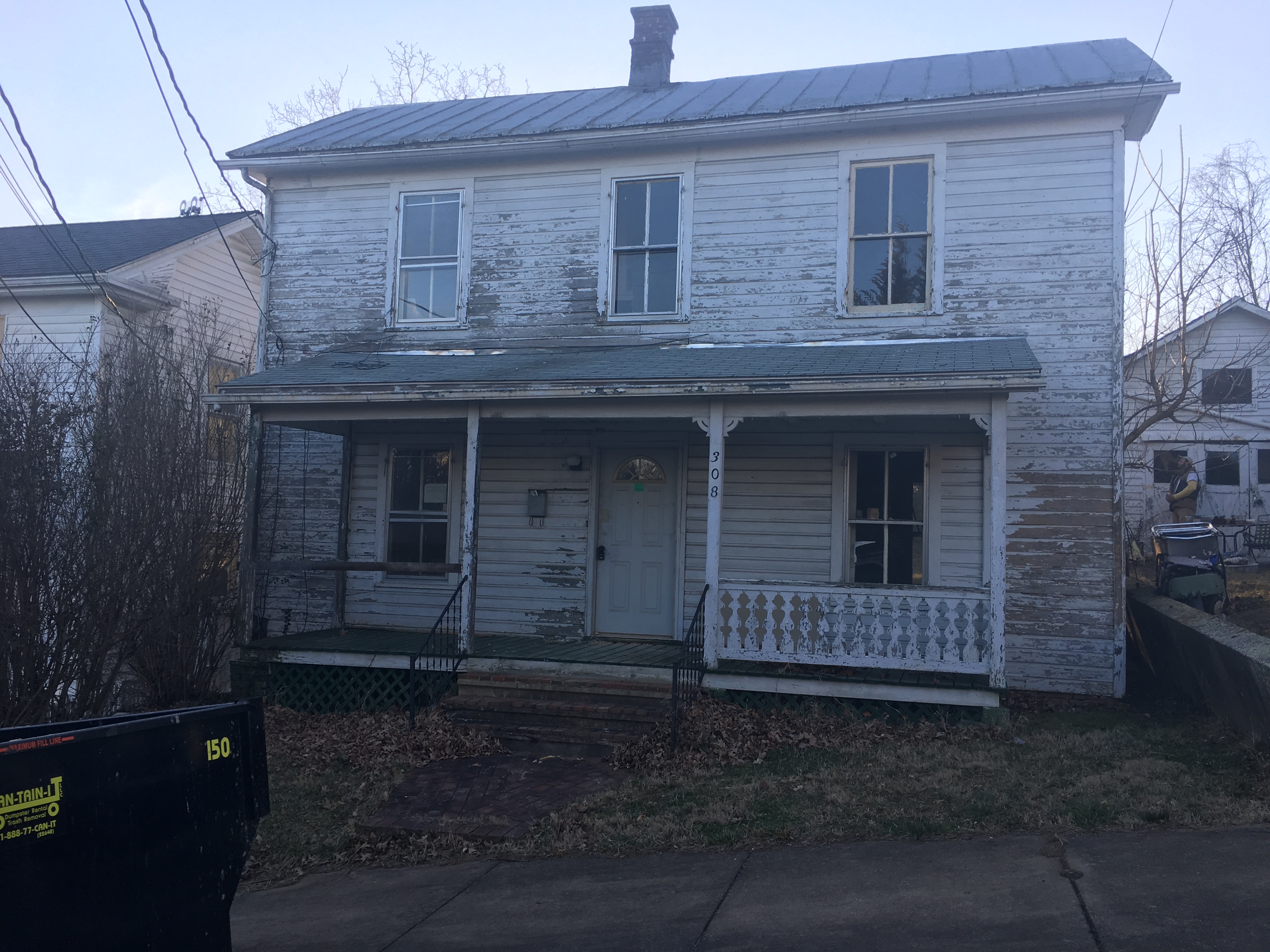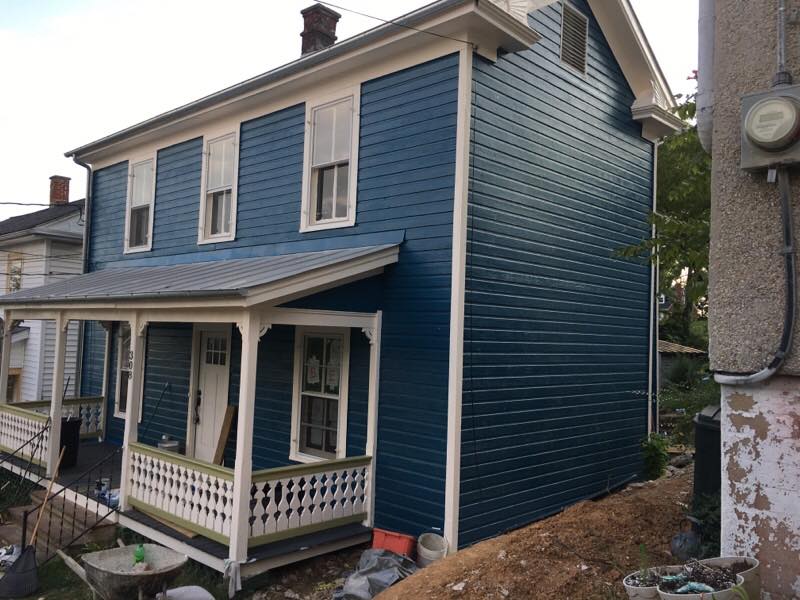 And is onto 2016 Orange Street, also already spoken for. (below)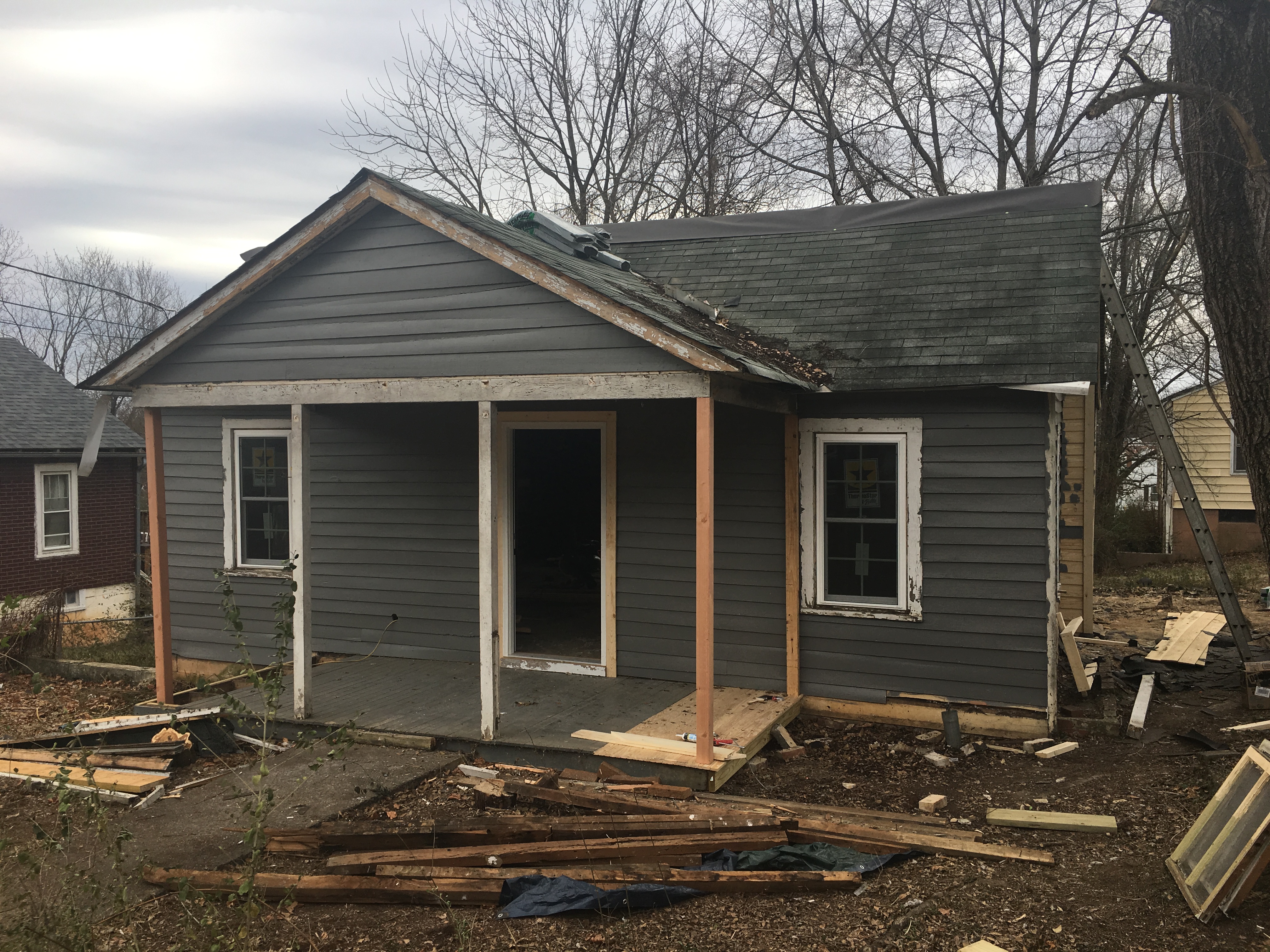 focus on focus
2018 will be a year of much intentional balance, meditation, prayer, and dedication to enjoyment in all areas, including the day to day of work and play. Much focus on focus, and deliberate action.
We are in the process of putting absolutely phenomenal systems and client communication/education in a place that is second to none available in the region, and we are constantly tweaking our tech skills to best keep up with the market.
Our hope is to be of service to many friends, soon-to-be friends, and family this upcoming year. We pride ourselves on exceptional competence, creativity, diligence, and fun, and have spent the last year removing distractions and tweaking what has been working in order to be even better.
We love what we do, and we cannot wait to meet you in 2018. Happy New Year!!
– Shannon (and the whole crew here at Blue Ridge Fine Properties)