Yet Another Virginian President
The Woodrow Wilson Presidential Library and Museum remains one of Staunton's main attractions.1
president woodrow wilson
President Woodrow Wilson was the 28th President of the United States and one of Staunton's claims to fame. His presidential library and museum sit proudly, conspicuously, on N Coalter Street, not far from the bustling foot traffic of downtown.
lasting legacy
Known nationally for his progressive policies during the war-torn world of the early 20th century, Wilson's lasting legacy includes the establishment of the Federal Reserve, the implementation of the Selective Service Act, the passage of the 19th Amendment, and the U.S.'s appearance in the international conflict that was WWI.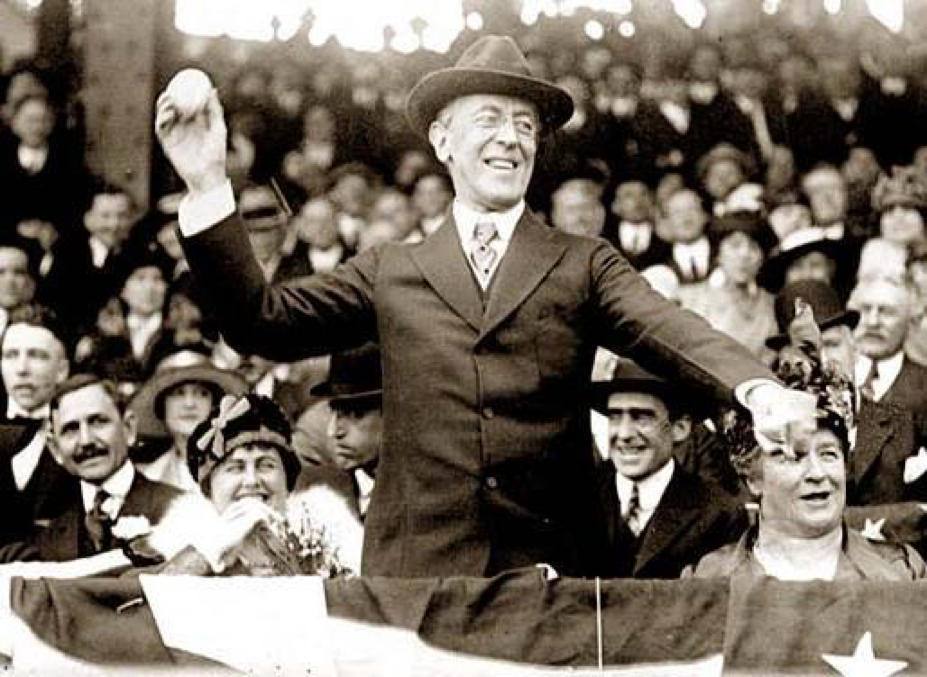 Wilson and his supporters smile triumphantly at the end of WWI.2
While Wilson's controversial political career is widely documented, fewer people recognize his longstanding connections to the place of his birth. On December 28, 1856, in the early hours of the morning, the cries of newborn Thomas Woodrow Wilson pierced the still night air of Staunton's Presbyterian manse.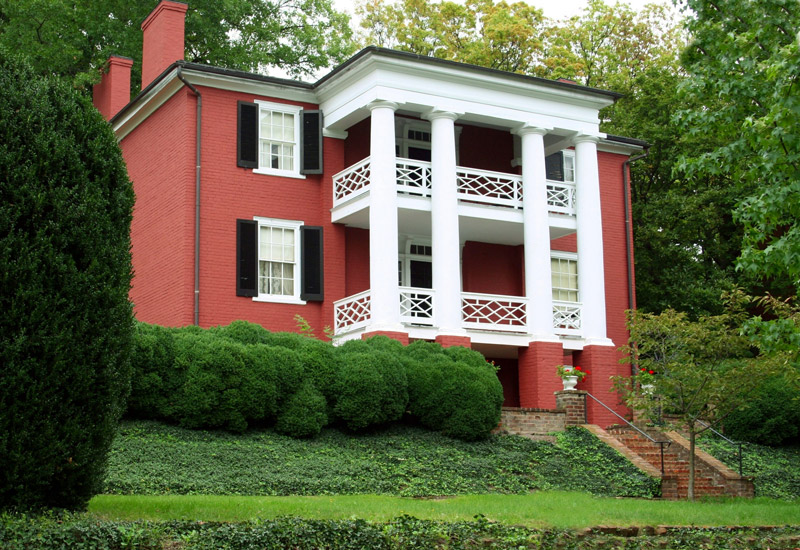 The Greek Revival manse served as the home of several pastors, including Reverend Joseph Ruggles Wilson, President Woodrow Wilson's father.3
staunton – the birthplace of president woodrow wilson
Although Staunton often touts itself as the birthplace of President Wilson, implying perhaps that he lived here for at least most of his childhood, this was simply not the case. Shortly after infant Wilson's first birthday, his father whisked him and his siblings to a new Augusta, Augusta, Georgia.
Baby Wilson had hardly seen Virginia before his father accepted a job hundreds of miles away.4
uva law school
However, as he grew older, returning trips to his hometown and his mother's family residing within it grew more frequent. He spent the summers of his youth romping with cousins along the streets of the Gospel Hill historic district in Staunton. Later on, having collected an undergraduate degree from Princeton in 1879, Wilson established himself in Virginia on a more enduring basis. He enrolled as a law student at the University of Virginia in nearby Charlottesville.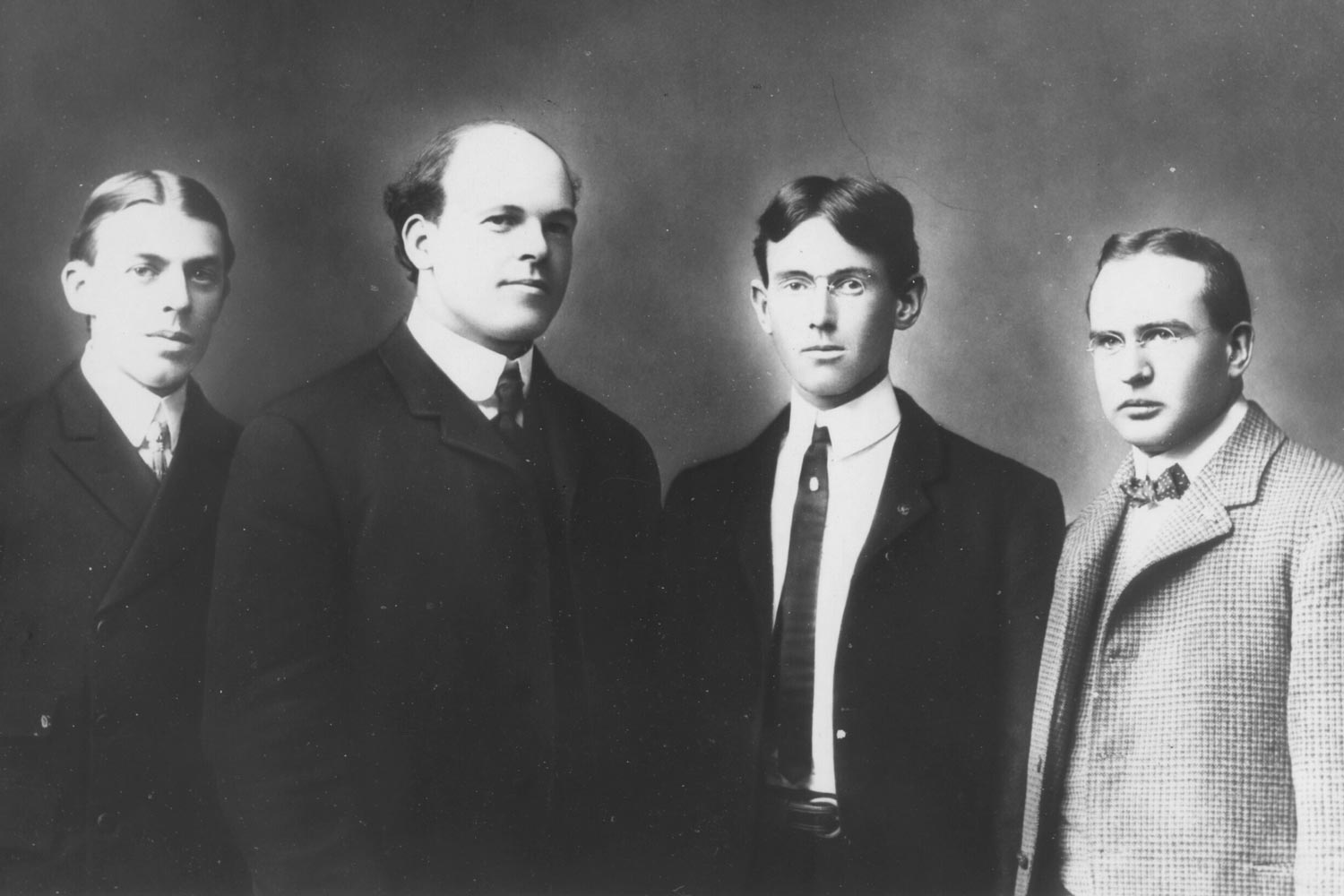 Wilson stands with fellow members of the Jefferson Literary and Debating Society of UVA, a prestigious law club.5
It was at UVA that Wilson engaged in a brief romantic tryst with his cousin Hattie Woodrow, a convenient train ride away at the Augusta Female Seminary in Staunton (today better known as Mary Baldwin College.) He cut classes to visit her so habitually that he incurred a disapproving formal citation from UVA itself.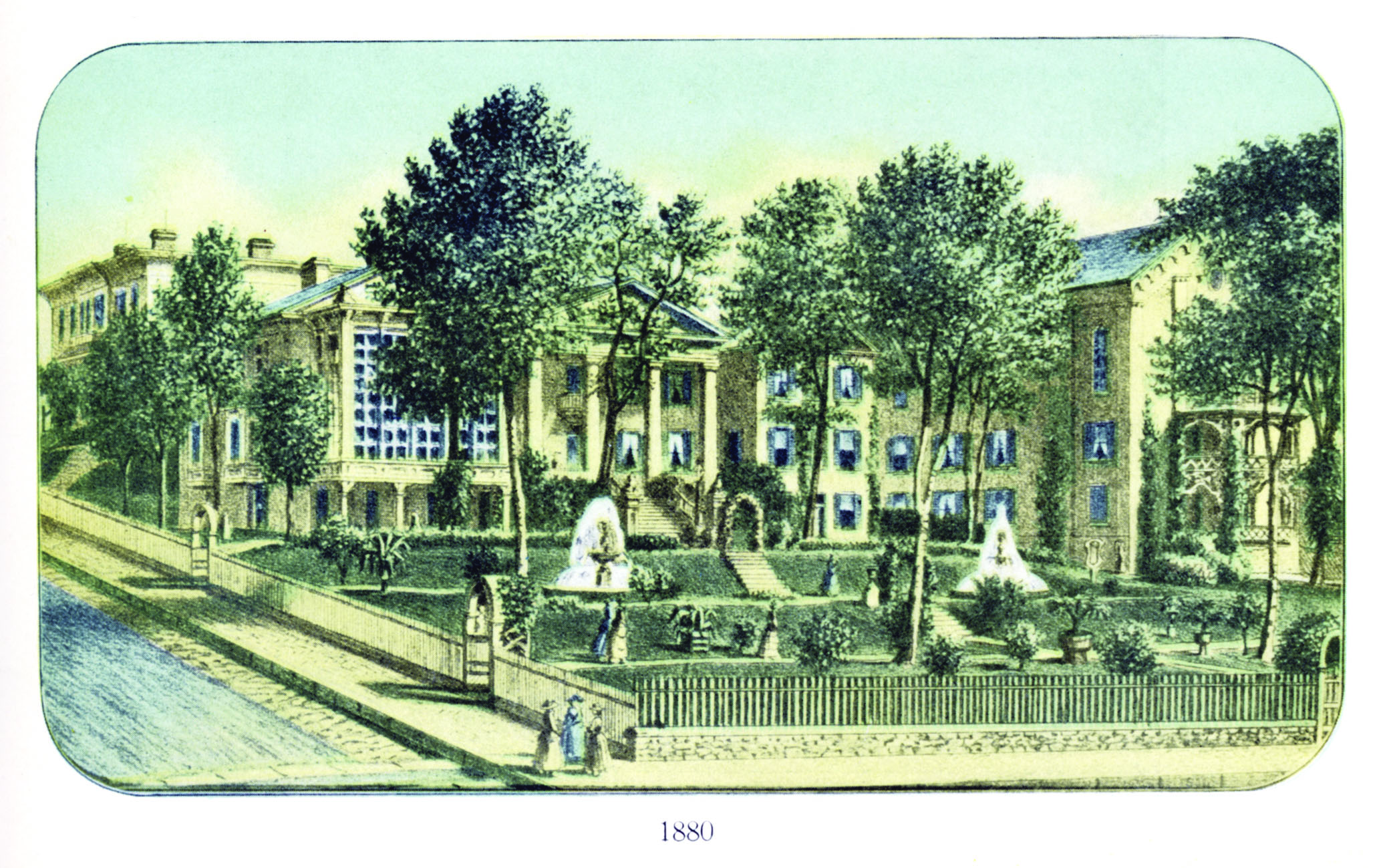 The girls of the Augusta Female Seminary were no strangers to young Wilson in the later years of the 19th century.6
Time and vocational pursuits eventually lured Wilson away from his birthplace, but not permanently. He could not shake the fetters of affection that tugged him back to Virginia again and again in his formative years. After his election as President in 1913, won in part with the support of Virginian voters, Staunton embraced their hometown hero with open arms.
Wilson celebrated his 56th birthday surrounded with Stauntonian friends and family, sleeping that night in the very building that he was born, the manse on N Coalter Street.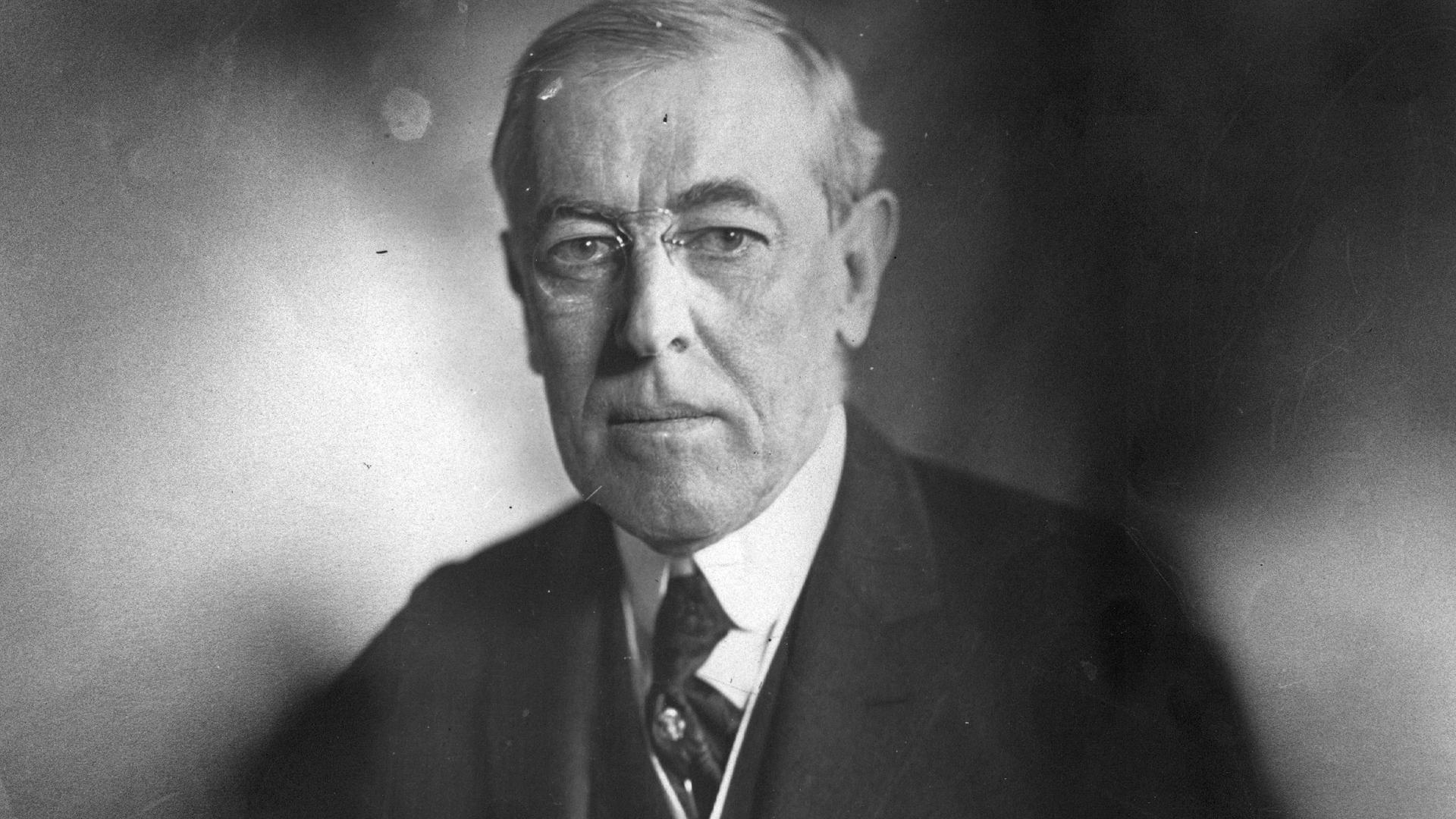 Whatever his reputation, Wilson made a lasting impression on Virginia.7
For more information on Woodrow Wilson or to visit his presidential library and museum, check out their website.
Sources