Swannanoa: a Secret Treasure
Hidden among undulating Appalachian peaks stands an intricate marble mansion named Swannanoa. A wooded drive away off of I-64 exit 99, it remains open to the public only on select weekends. Trespassing notices do little to deter curious passersby in their hunt to witness the opulent palace.
dooley's grand architectural plan
Richmond socialite and railroad magnate James H. Dooley spared no expense in Swannanoa's early 20th-century construction, ensuring perfection by employing over 300 artisans over the course of eight years. Dooley's grand architectural plan incorporated the most lavish fixtures of 1912: stained-glass centerpieces, European gardens, delicate towers, and gold-inlaid plumbing systems, not to mention, a facade made entirely of Georgian marble.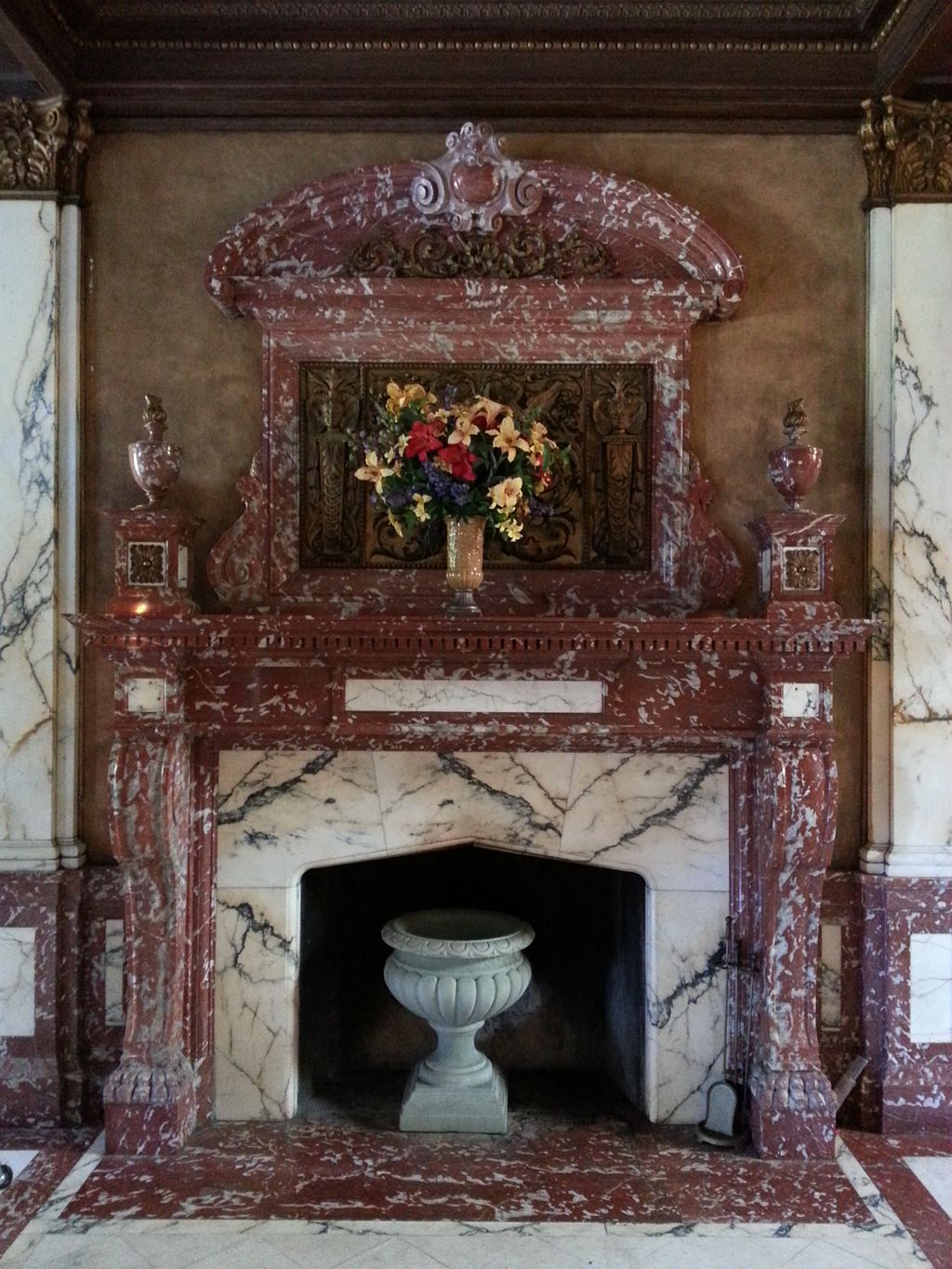 The house boasts an impressive fireplace of various exotic marbles.1
a "mountain retreat"
Although Dooley had commissioned the building of magnificent mansions before (Maymont in Richmond quickly comes to mind), Swannanoa served an entirely different purpose. A mountain retreat for himself and his wife Sarah "Sallie" O. May, Swannanoa became symbolic of Dooley's love for his partner. He immortalized his devotion to her in a Tiffany stained-glass portrait that floated above the ostentatious reception hall.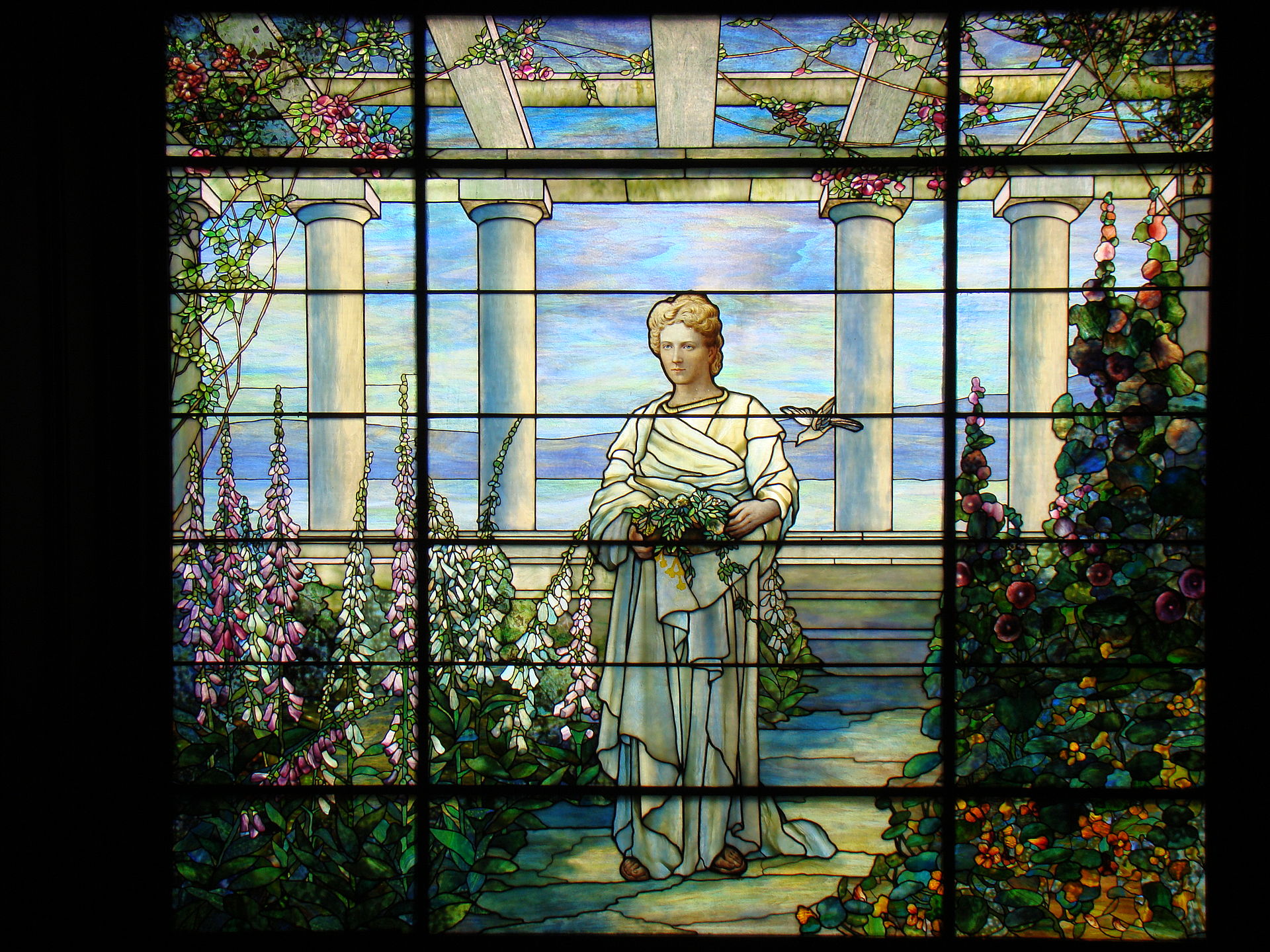 Mrs. Dooley's likeness peers down at visitors to the palace.1
Ultimately, Dooley died in 1924, bequeathing full ownership of his romantic summer escape to his wife. After her death two years later, the estate passed first to Dooley's two sisters, then quickly to the Valley Corporation of Richmond in 1926. For a brief period, the Valley Corporation transformed Swannanoa into a prosperous country club, its breathtaking natural views, and extravagant quarters attracting illustrious visitors like Calvin Coolidge.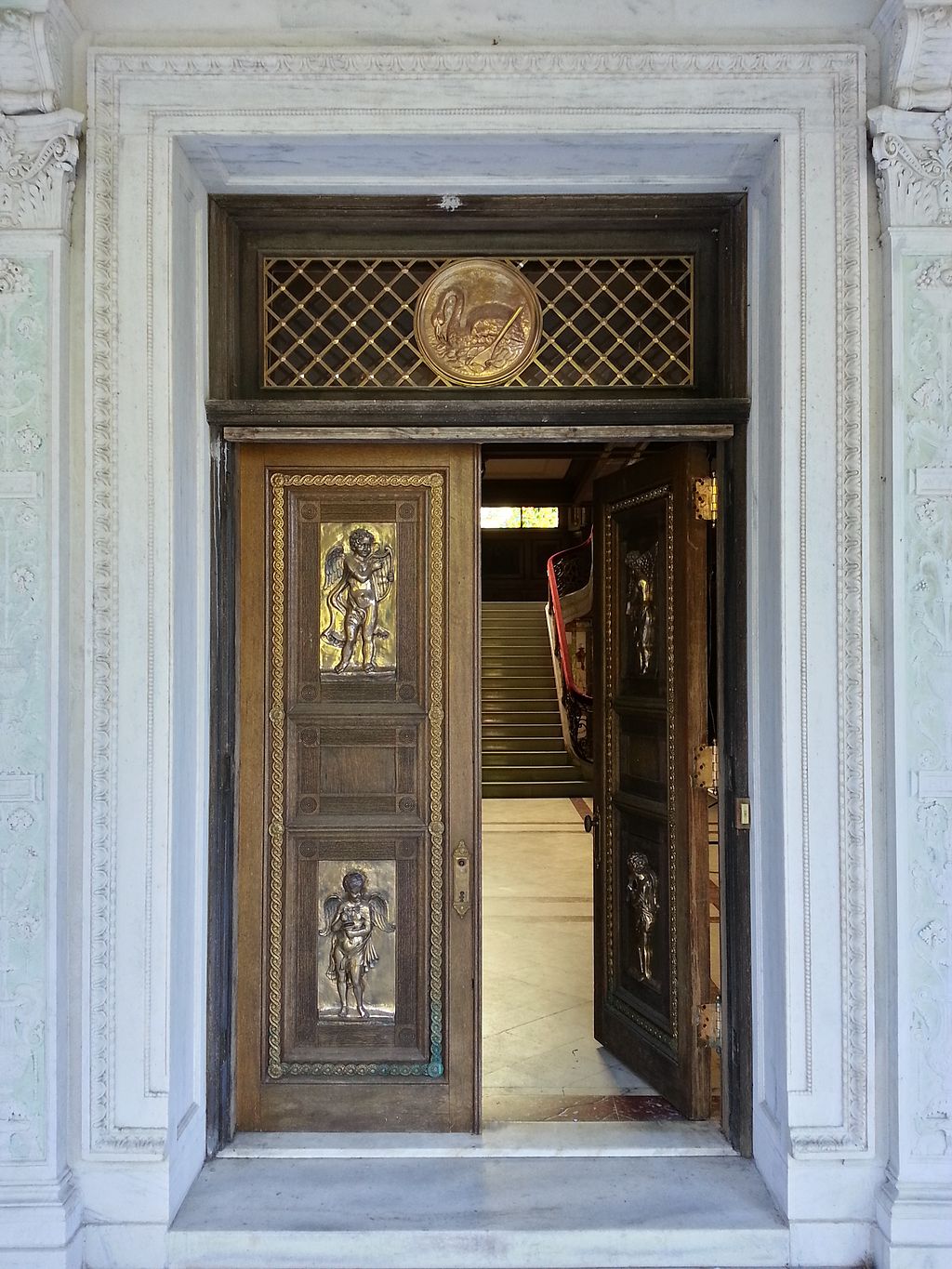 Swannanoa's intricacy extends even to its gold-embellished entranceway.1
For many years afterward, the Italian Renaissance Revival villa lay unoccupied atop its mountain perch, all through the turbulent years following the Roaring Twenties. In 1949, Walter Russell snatched up the wilting palace for use as his University of Science and Philosophy. Here, Russell taught and published works promoting the "Russell Cosmogony," his take on human consciousness.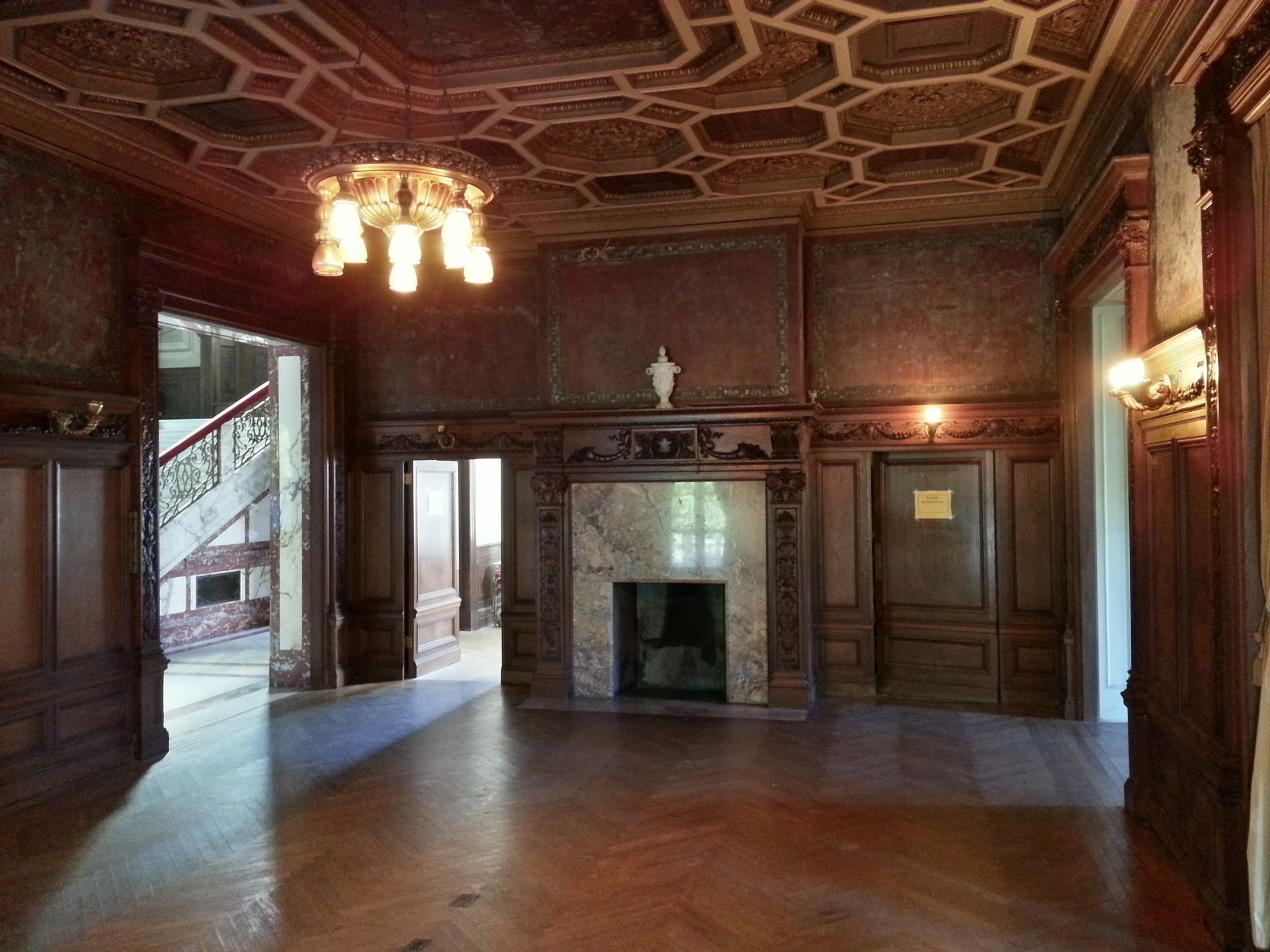 The University of Science and Philosophy departed Swannanoa in 1998.1
Today, this hidden gem of Augusta County astounds guests much as it did at its inception in 1912. For more information or to schedule a tour, visit https://www.virginia.org/listings/Events/SwannanoaPalaceOpenHouse/.
Sources